Pinter At The Pinter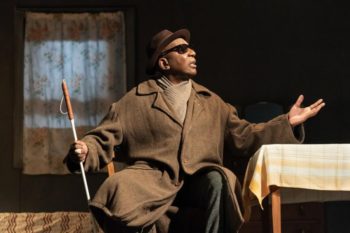 Pinter At The Pinter by Harold Pinter
Harold Pinter Theatre, West End, Autumn 2018 – Spring 2019
Every one-act play by Harold Pinter to be staged as part of a single, all-star West End season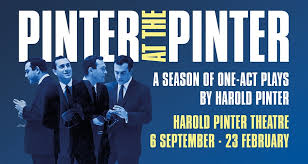 A cast including Tamsin Greig, Celia Imrie, Jane Horrocks, Martin Freeman, David Suchet, Tracy Ann Oberman and Danny Dyer have been announced for a West End season marking 10 years since the death of Harold Pinter, which will see all 20 of his one-act plays performed together for the first time, with seven different casts. From Pinter's first play to some of his later, rarer work, the season will be spread out over a period of six months.
Jamie Lloyd, whose company is co-producing the season, described the project as "an extraordinary opportunity to celebrate the legacy of an icon".
Pinter's widow, Antonia Fraser, said: "Presenting all of Harold's one-act plays is a great adventure. It's never been done before and I am deeply excited at the prospect of seeing them all together in one season. I do have a wistful thought: if only Harold could be here and experience it himself.
"This is the most appropriate and thrilling way to mark the 10th anniversary of his death in December 2008."
The project is part of the Pinter 10 partnership with the British Film Institute, the Harold Pinter Estate and Faber and Faber. The BFI will commemorate the anniversary with a series of Pinter's film and television productions.
The Room / Victoria Station / Family Voices
Cast: Rupert Graves, Jane Horrocks, Clin McFarlane, Emma Naomi, Luke Thallon, Nicholas Woodeson
Creative:
Director: Patrick Marber
Associate Director: Audrey Sheffield
Design: Soutra Gilmour
Lighting Design: Jon Clark and Richard Howell
Sound and Music Design: George Dennis and Ben and Max Ringham
Photos by Marc Brenner