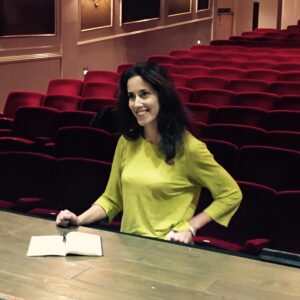 "Audrey brings a rare, gentle empowerment, rooted in intelligence and wisdom into the rehearsal room. Her notes are always perceptive and often surprising, they bettered and broadened my understanding of whatever scene we were rehearsing. I would jump at the chance to work with her again."
Rupert Graves (A Room With A View, The Madness of King George)
As a freelance director, I've been lucky to work on many award-winning projects in subsidised and commercial theatre as well as film, collaborating with extraordinary actors, and alongside some phenomenal writers and directors too.
I love working with actors, and my aim is always to facilitate and help you make the most dynamic, complex and vivid work you've ever created.
My background is in Psychology and Anthropology – so my focus has always instinctively been on the human in the story, and my way in is through its characters.
Alongside enabling you to develop and lift your craft to the next level, I'm also invested in supporting you to feel fully confident in bringing your whole self into every 'room', every experience, every character you're creating and the unique world of your project.
It would be brilliant to hear from you and to find out how we might be able to work together – whether it's:
Audition technique and script preparation


In-depth text analysis or creating character

Ongoing practice of scenes or monologues

Troubleshooting of any sort

Professional development

Support you need around rehearsals, a long run or a longer-term filming process –
Please get in touch for more details, and to discuss anything else you're looking for too – I'm really flexible and always looking for new collaborations so let's start talking…
Here are some lovely things that some incredible artists have said about me and my work: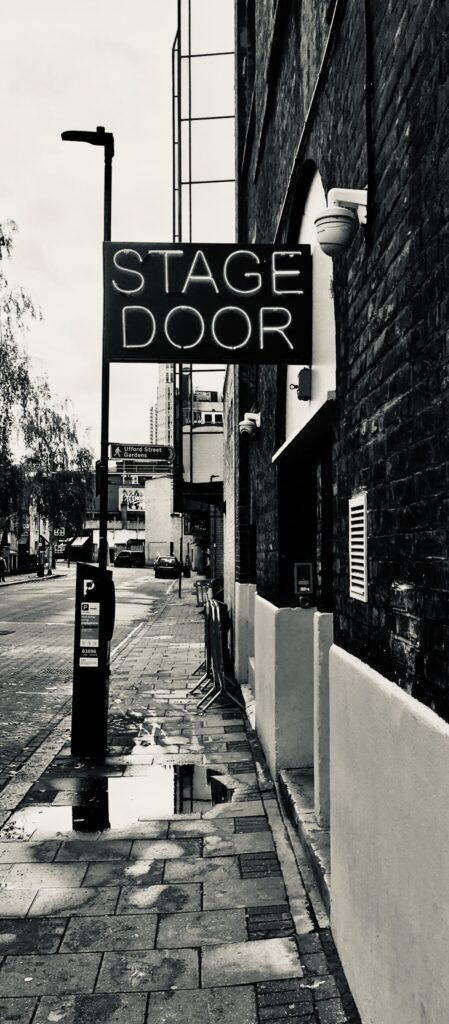 "Audrey was a huge part of one of the best things I've ever been involved with. Her insight, good humour and brilliance made her indispensable to the work. I can only hope that our paths cross again as soon as possible."
Rufus Hound (The Boy in the Dress, One Man, Two Guvnors)"
"Audrey is a dream for actors. She combines razor sharp understanding of the text with the kindest, gentlest touch so that you feel utterly safe in her hands and therefore able to deliver more."
Jemima Rooper (Little Shop of Horrors, One Man, Two Guvnors)
"I had the pleasure of being masterly directed by Audrey in 2020. It was a revelation. She drew so much detail out of my performance, so much nuance. Audrey elevated my choices, with much consideration and intelligence. It's a gift for a performer to have a director like that. Her insight is incredible. I felt in very safe hands, there was real trust from the beginning. I want to go back for more!"
Rebecca Calder (I May Destroy You, Love Me Do)
"Audrey's candor and generosity of spirit allowed actors to connect with 500 year old text as if it were written for them, today".
Tarell Alvin McCraney (Moonlight, David Makes Man)
 "Audrey is an astute and gifted director, a great communicator and highly personable to boot!"
Katherine Parkinson (The IT Crowd, Home I'm Darling)
"I couldn't imagine a more textually precise and thoughtful creative to work with…Audrey is forensic; and watchful, caring, attentive, generous. One of the most rewarding experiences I've had working on a play."
Luke Thallon (Leopoldstadt, The Inheritance)
"I worked with Audrey on the Harold Pinter season in the West End. She was incredibly perceptive about character and text. In a non imposing way she gave suggestion and guidance which really broadened my experience on this project."
Jane Horrocks (Little Voice, Absolutely Fabulous)
"Audrey uses intricacy and sensitivity to help you discover and explore character and story with beautiful results"
Danielle Vitalis (I May Destroy You, Seven Methods of Killing Kylie Jenner)
"In Audrey you get a director with an exquisite eye for detail. Her fine and thoughtful notes excavate the intricacies of your character's inner world and bring them to the fore with ease. She deeply cares about your performance – if you're wondering something about your character then Audrey's already thought it too. You couldn't possibly feel more supported in a rehearsal process."
Rosie Wyatt (One Man, Two Guvnors, Spine)
"I loved working with Audrey at The National Theatre. She gave me a greater understanding of the play and my role within it, helping me improve through rehearsals and the run of the play. And we had a lot of fun too."
Jonjo O'Neill (The Queen's Gambit, The Ballad of Buster Scruggs)
"Audrey provides a calm environment for all to feel comfortable to explore. Her warm demeanour and eye for detail means she always achieves the very best from her team. She is a joy and inspiration and I'm so glad that I have had the opportunity to work with her. I hope there will be more creative journeys with her in future."
Debbie Korley (The Whip, Timon of Athens)