Old Vic 12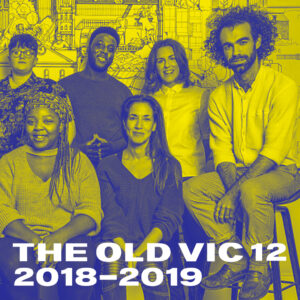 The Old Vic 12 2018 / 2019
Old Vic Theatre
The Old Vic 12 aims to nurture and develop the next generation of theatre practitioners through offering access and insights into theatre-making, mentoring from industry experts, delivering masterclasses to other emerging artists, and collaborating with each other to create exciting new work – The 12 also develop three brand new plays to be presented at The Old Vic.
'Supporting the next generation of theatre-makers is one of the most important and effective contributions to our cultural future we can make. It is also one of the most enjoyable. The Old Vic 12 sees emerging creatives engaging with people at the top of their profession across a wide range of theatrical disciplines and it's hugely inspiring to see how much all parties get from the mutual exchange of ideas.' Matthew Warchus, Artistic Director
Launched in 2015, we are delighted to be hosting the fourth year of the scheme and participants are:
Composer: Richard Melkonian
Designer: Anna Orton
Directors: Miranda Cromwell, Sarah Meadows and Audrey Sheffield
Movement Director: Natasha Harrison
Producers: Remi Adefeyisan, Daisy Hale and Stephanie Weller
Writers: Emma Dennis-Edwards, Charlotte Josephine and Urielle Klein-Mekongo
I'm currently working with Charlotte Josephine and Daisy Hale, alongside Natasha Harrison, Anna Orton and Richard Melkonian, on the development of Charlotte's brilliant new play, SKIN AND BLISTER, as part of this year's Old Vic 12 programme.